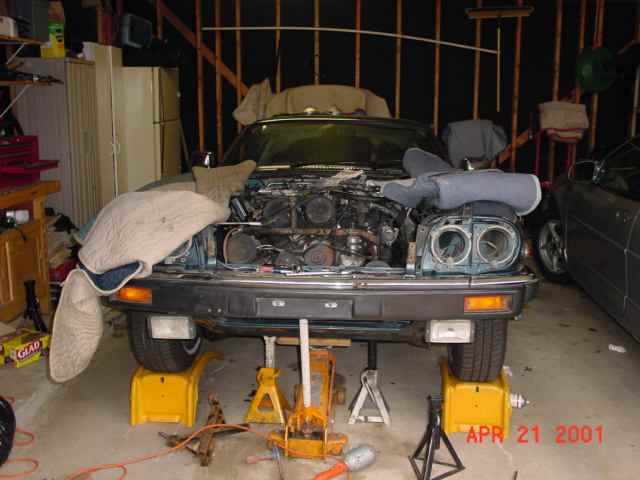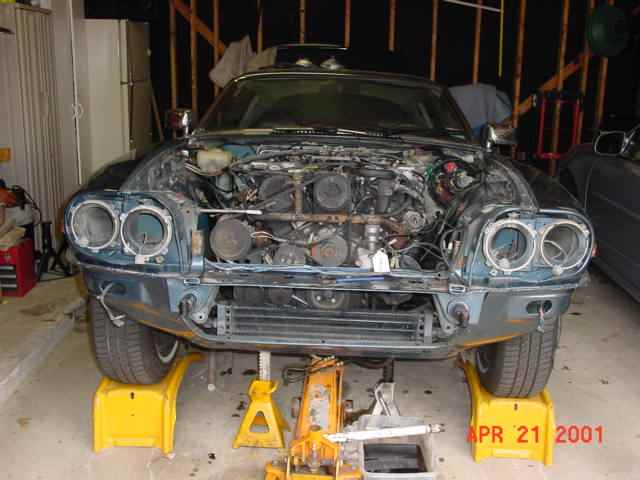 Day 1................April 15, 2001
Its time for the 5.3L V12 to come out of this Kitty (Kitty was very hungry and she ate an intake valve) and in goes a Chevy 350 V8 with a Turbo 700R Automatic Transmission.
This project was done only on my spare time using my weekends, see the last page for time break downs
Week one, We removed the following items: Hood, Radiator, A/C Evaporator, Transmission cooler, all engine wire harnesses. Cruise control items, Heater Hoses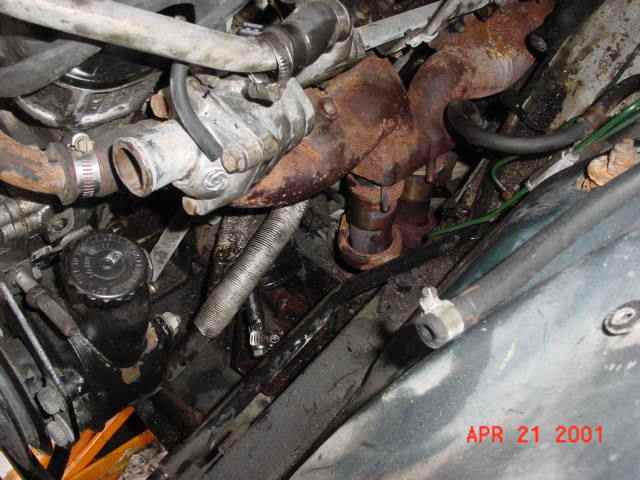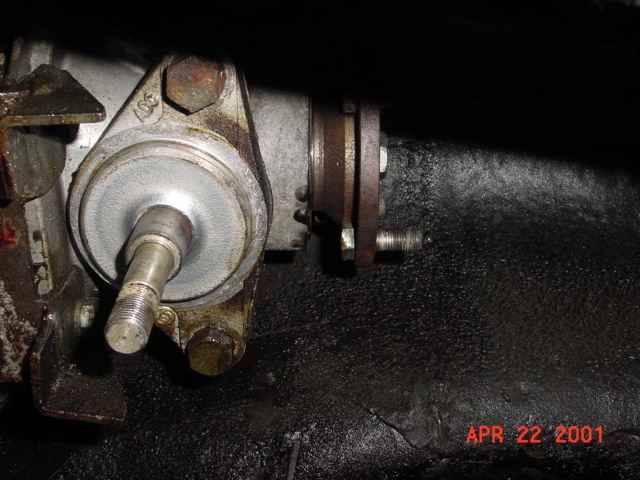 Week Two, We did the following items: Disconnected the Exhaust system, Drive shaft, Engine Mounts, Transmission mounts.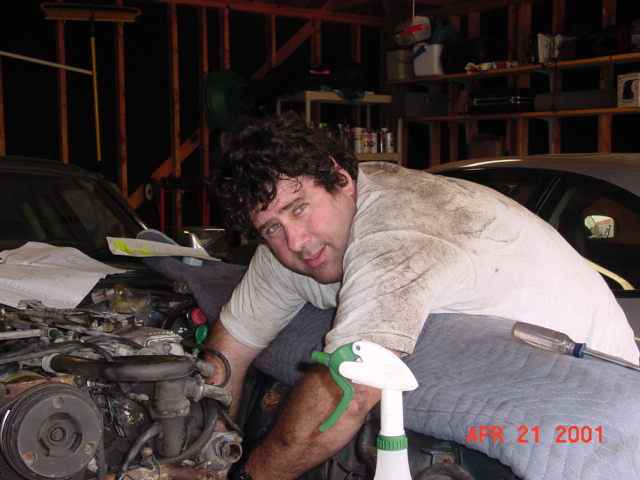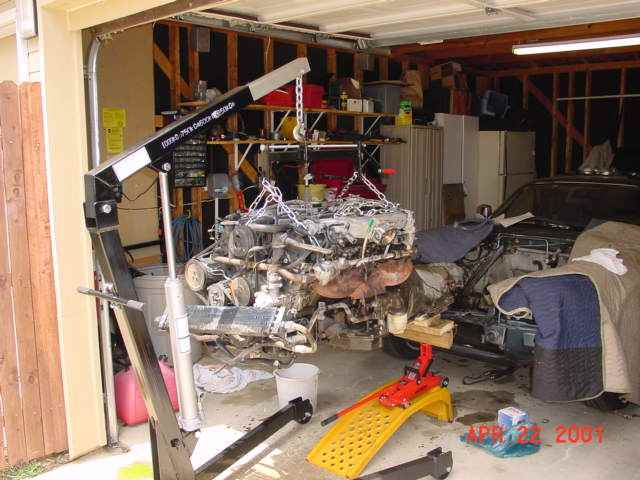 Photos of the Big Cat Coming out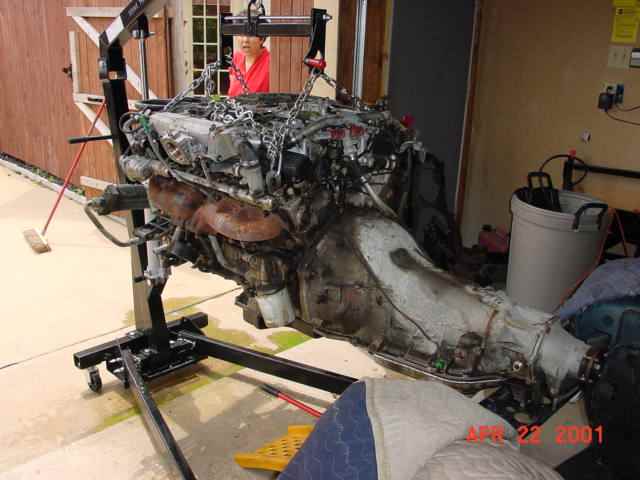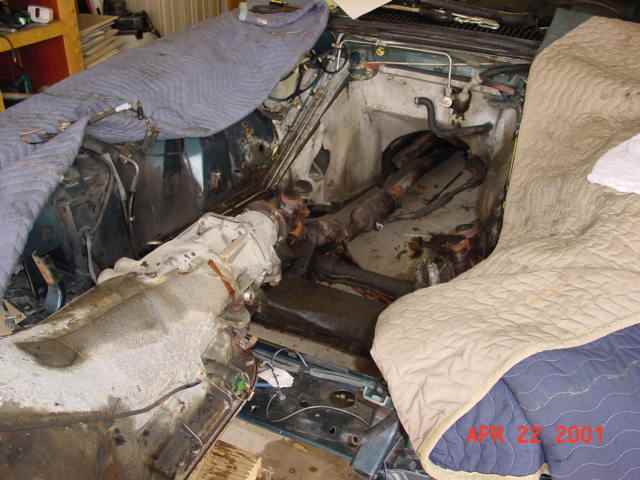 Week Three, Finished remove all wire pipes & cable from the V12 and the transmission, Drop the Exhaust system, Removed kitty's V12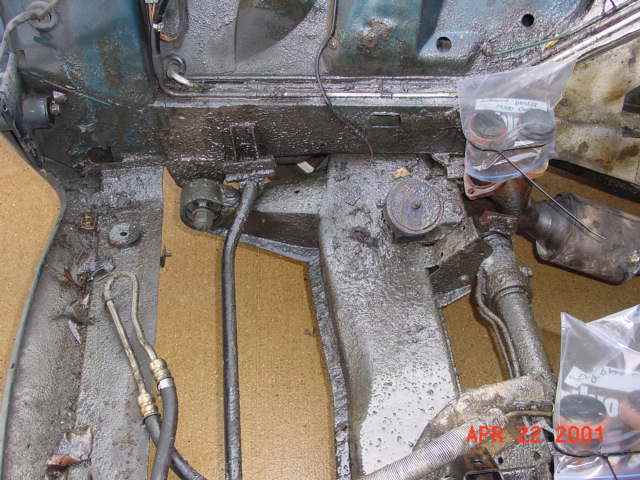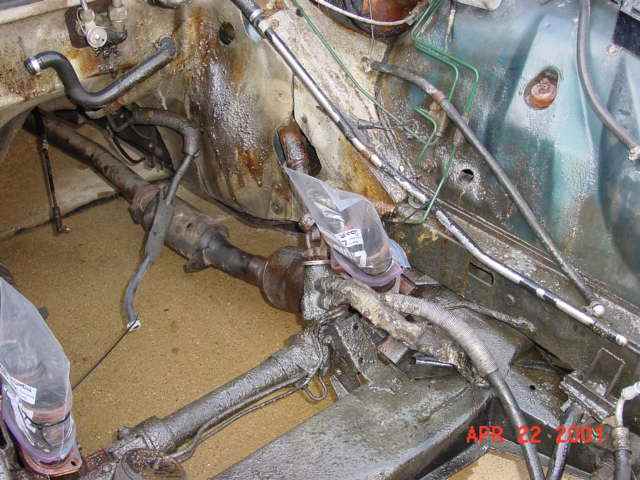 Engine Compartment after the V-12 has been removed - Note all the oil on the cross member.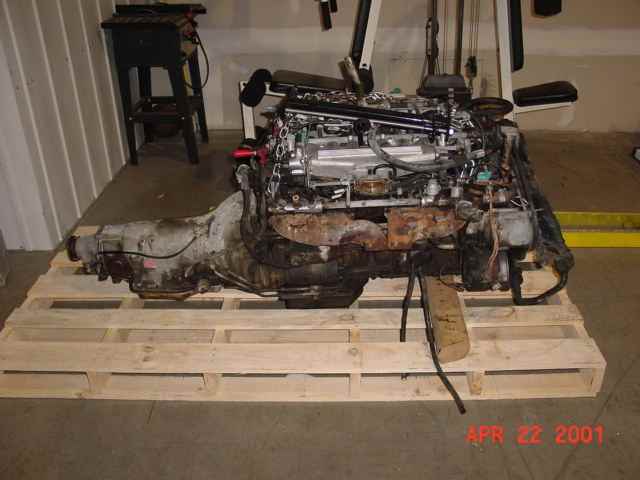 A Jaguar 5.3L V12 in a Dodge ??? - Now in storage.......
Week Four. Remove the complete interior, Engine Compartment Cleaning and Prep Work, and wait for new engine to come in.
Note: The removal of the interior is not required for the engine swap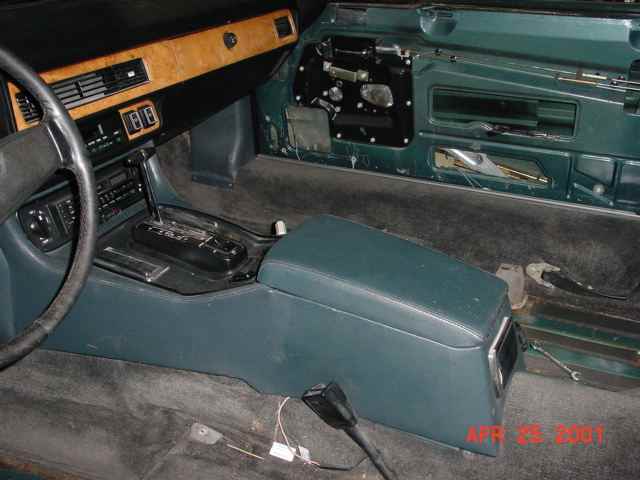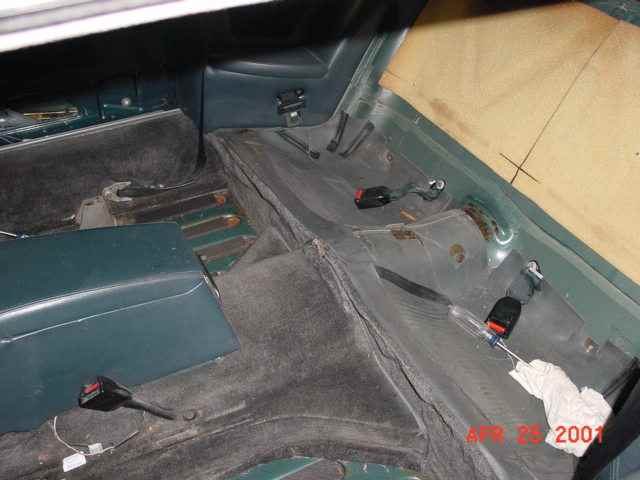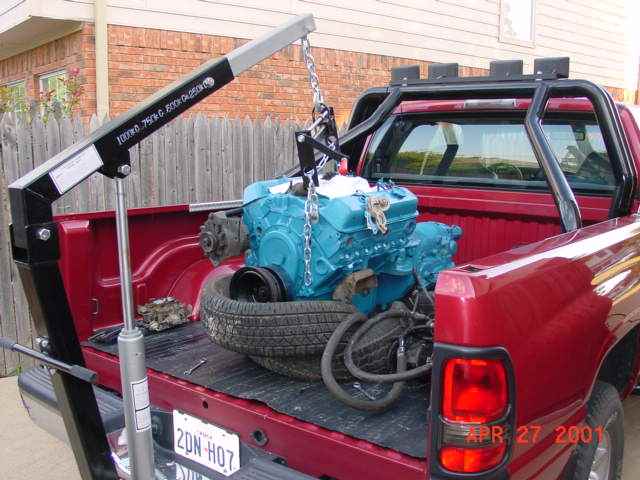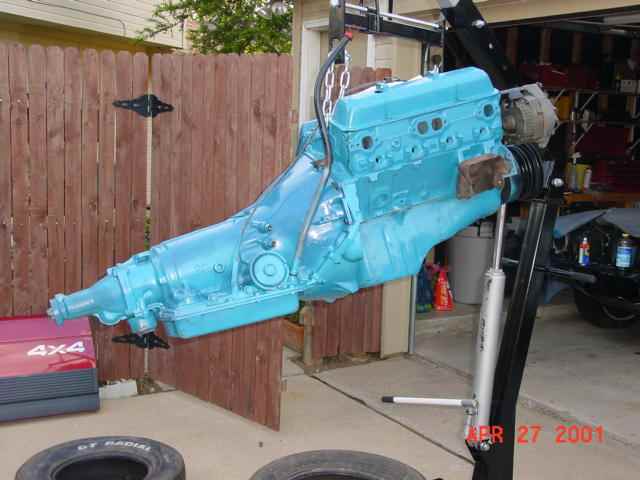 Just picked up the new engine and transmission, The Blue color will be repainted with GM orange. The engine is a Chevy 350 with a GM 700R Transmission, Electronic 4 Speed.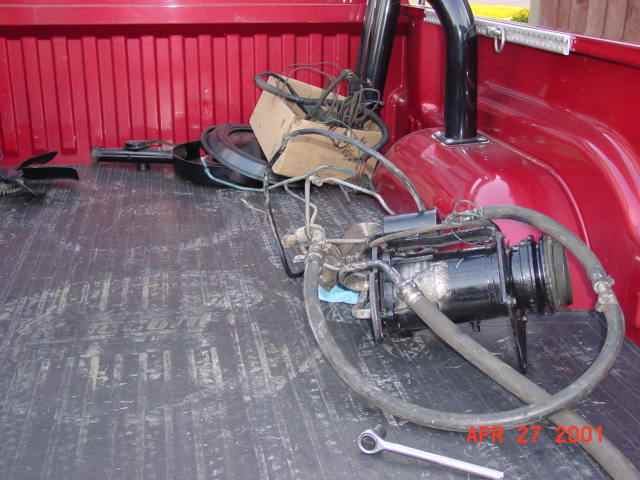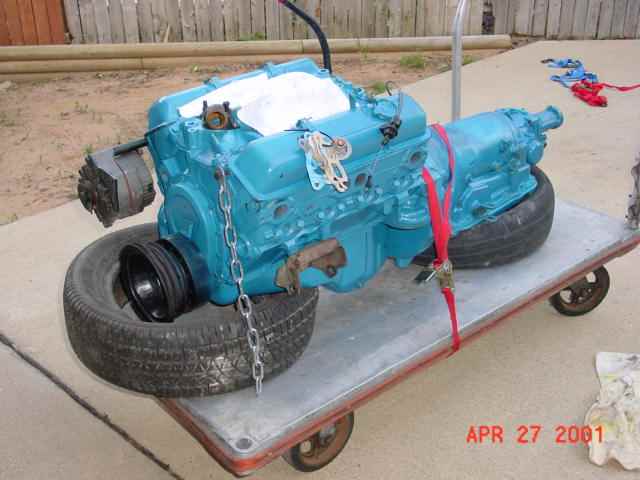 A/C Compressor and miscellaneous parts for the engine, A very handy engine cart !!!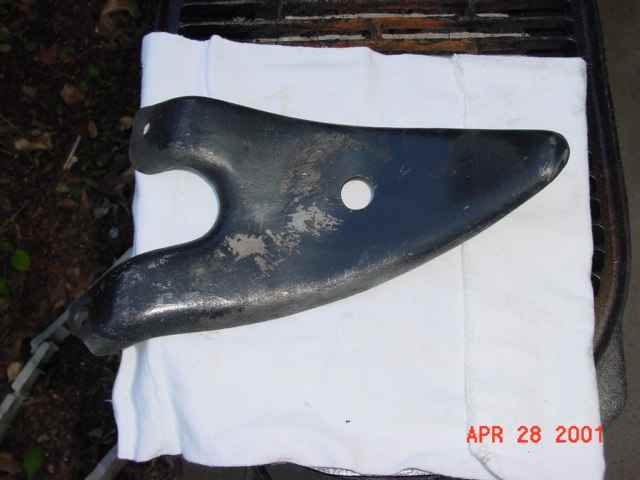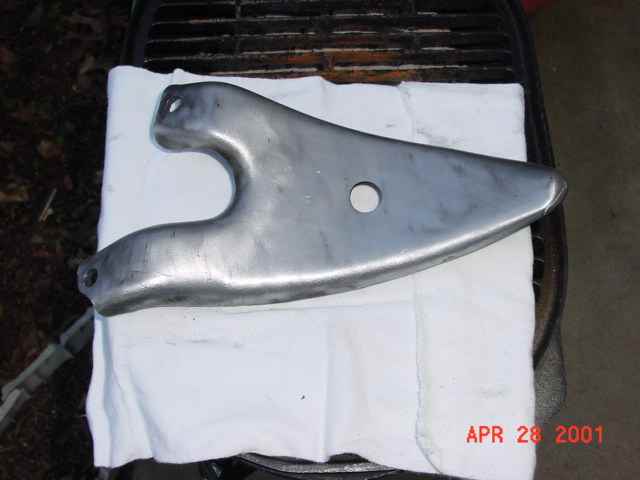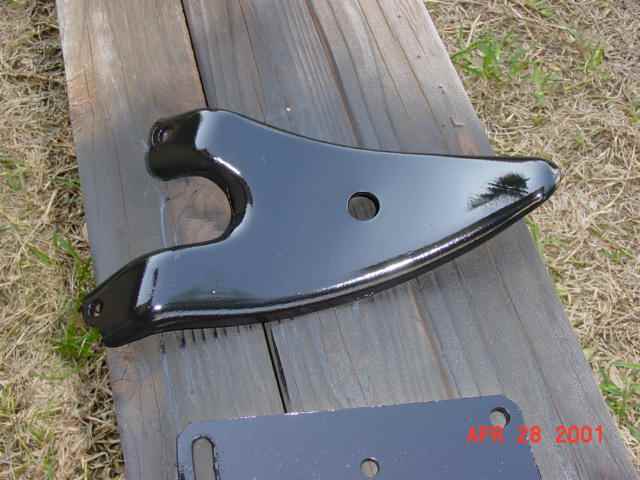 Each Engine piece will be cleaned down to bare metal the repainted with High Temp. Engine paint.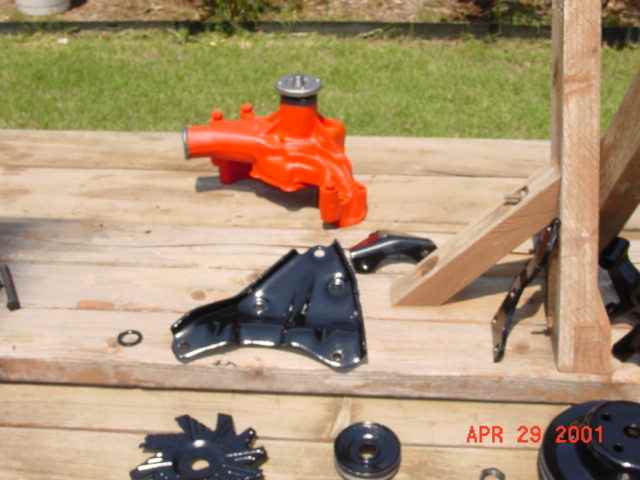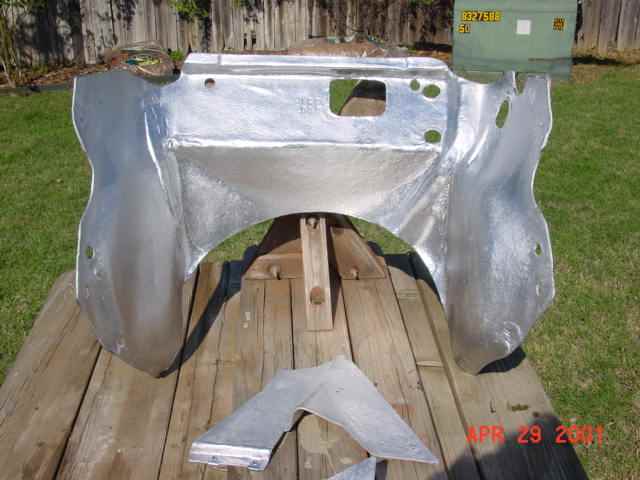 Week Five Started to repaint engine parts and heat shields from the engine compartment.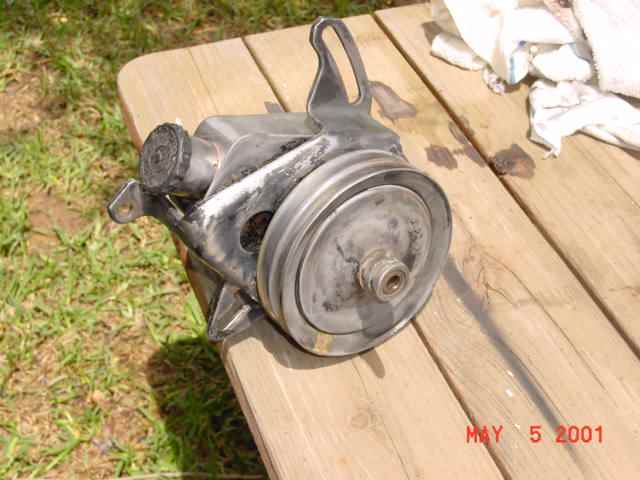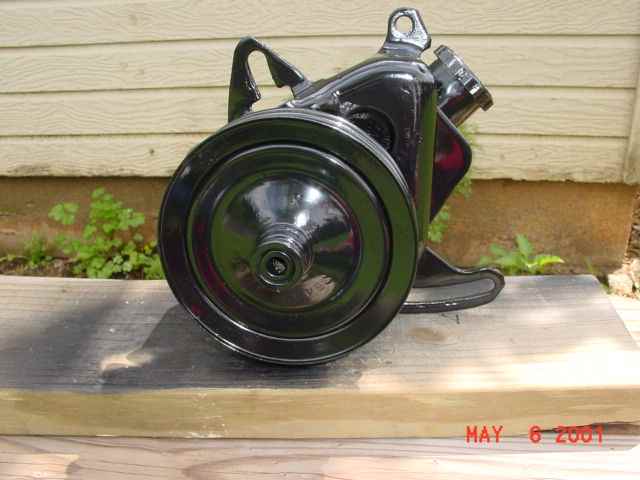 The power steering pump was completely sanded down to bare metal then repainted with Hi-Temp Paint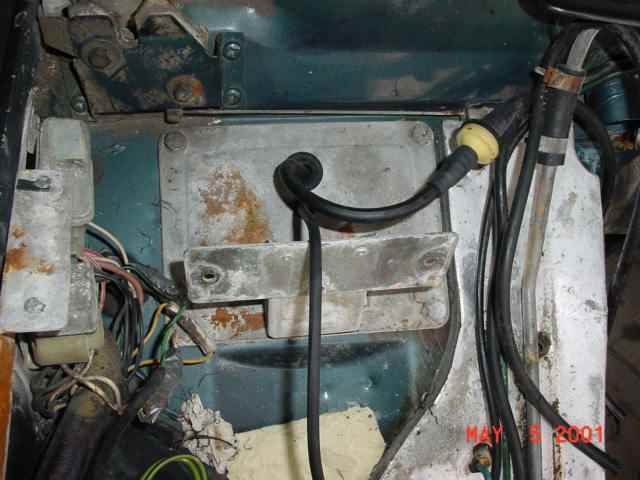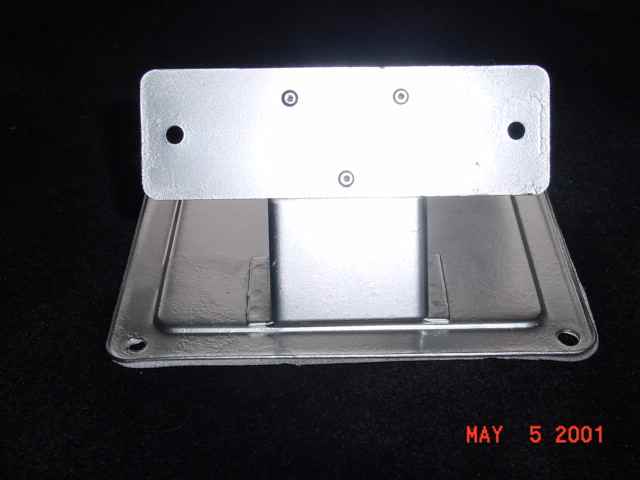 Each Piece will be removed and repainted with Hi-Temp Engine Paint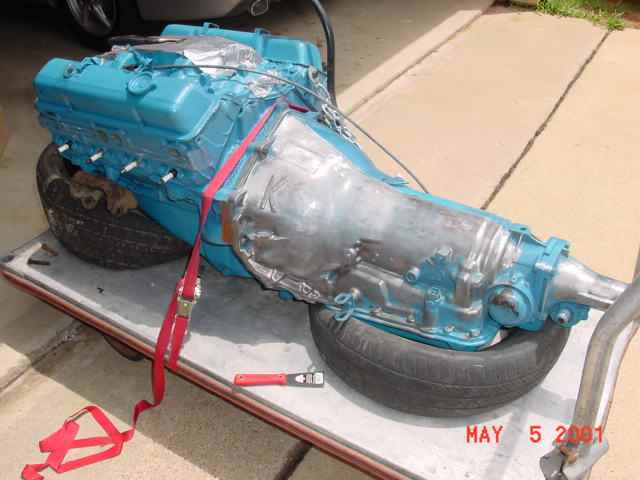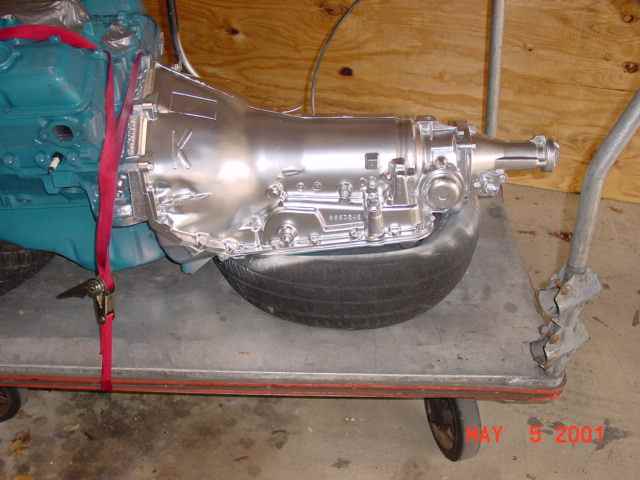 The Transmission was sanded down to bare metal the repainted with Hi-Temp Paint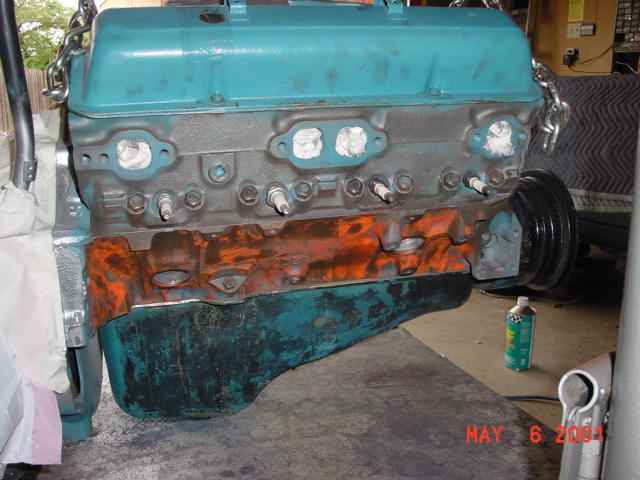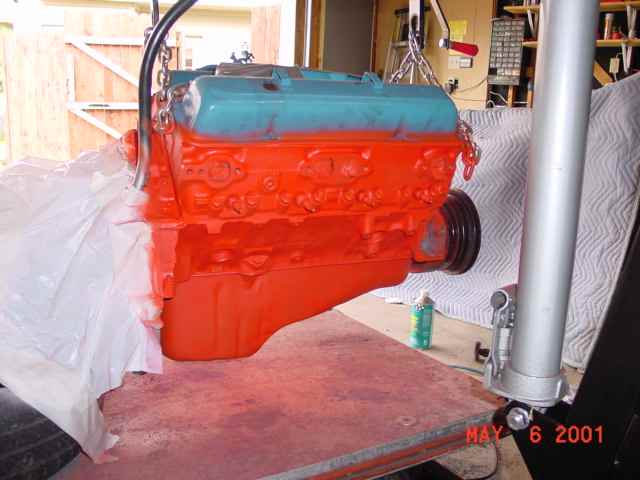 The Engine was also sanded down to bare metal (Note New Heads on Engine) Then the engine was repainted with Hi-Temp Ceramic Engine Paint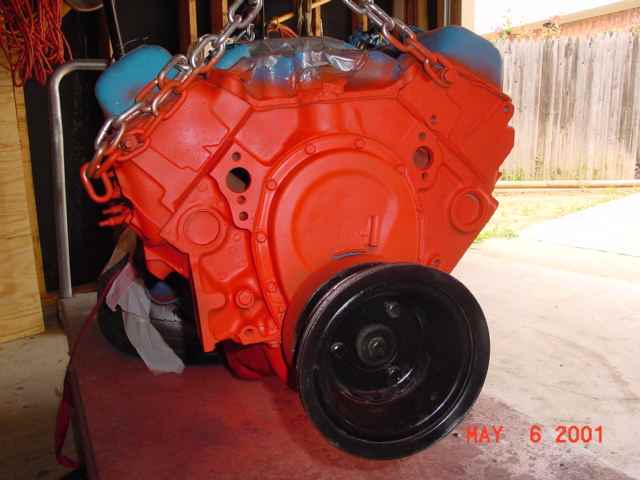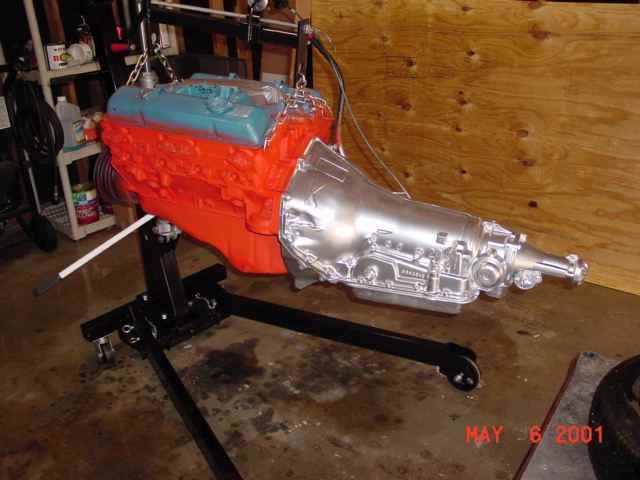 Engine & Transmission is done with repainting. The Valve covers and intake manifold will be replaced with new items.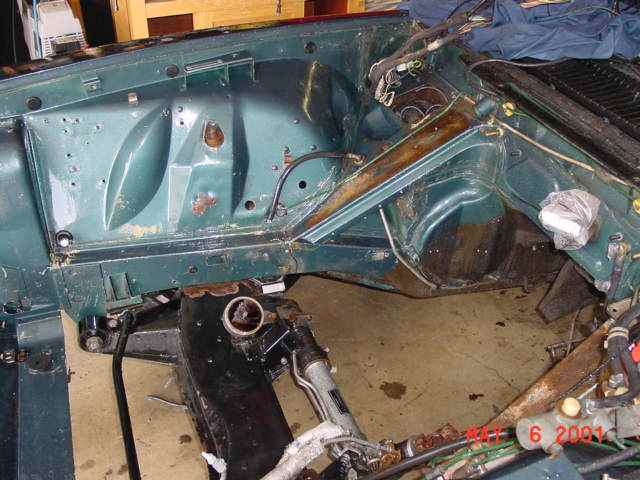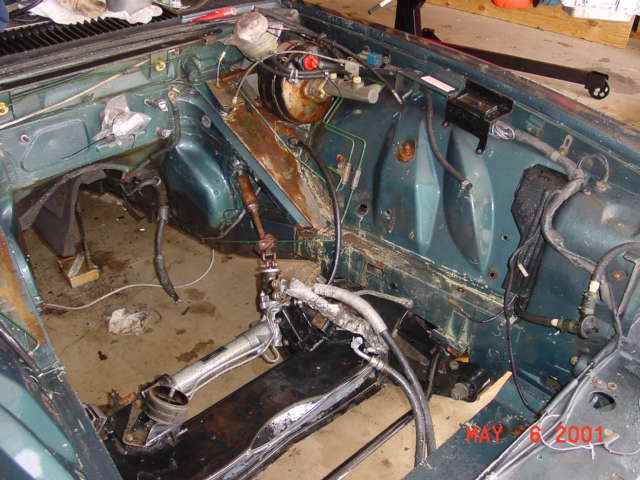 Engine Bay fully degreased and ready for repainting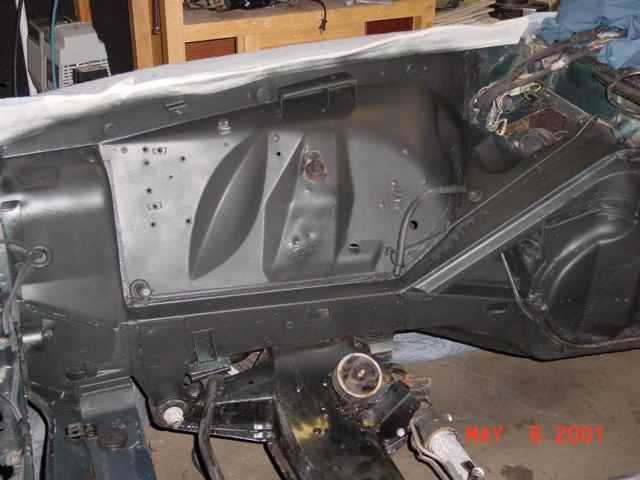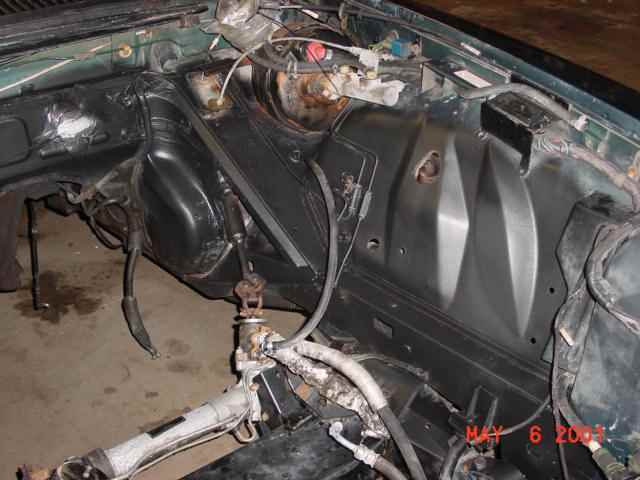 Engine bay - work in progress just started to repaint engine bay.
Week Six Engine Bay Completely repainted and ready for engine installation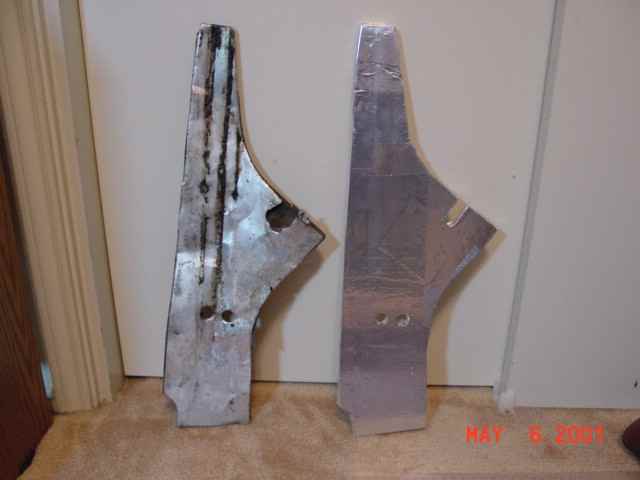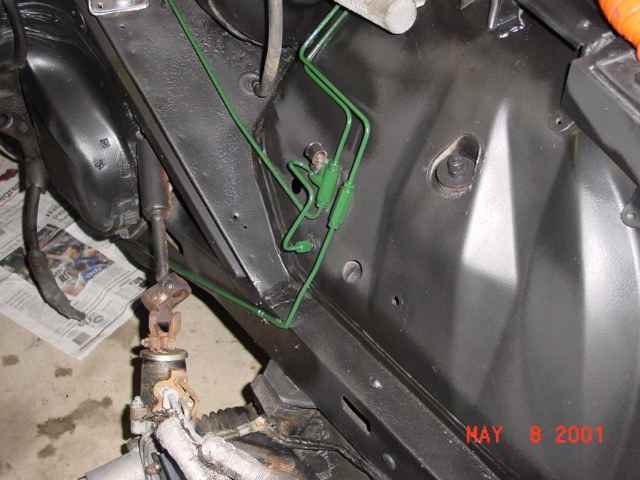 New Heat Shields had to be fabricated and Brake Lines repainted back to Green
Please go to XJS Engine Page 2