Welcome to Part two of the Jaguar XJS Engine Lump. We are installing a Chevy 350 with a GM 700R Transmission. This page starts with week Seven.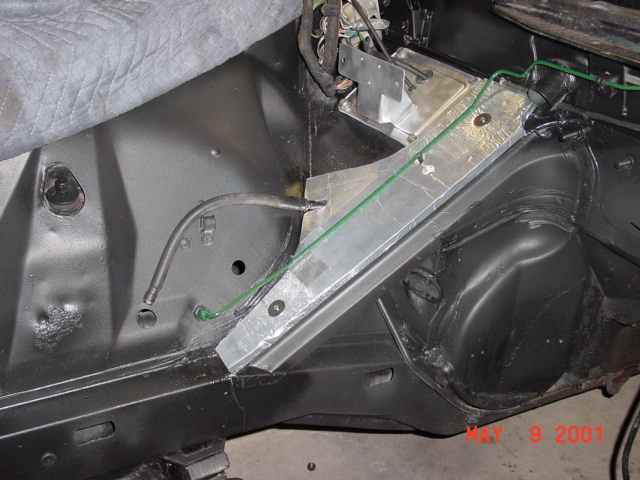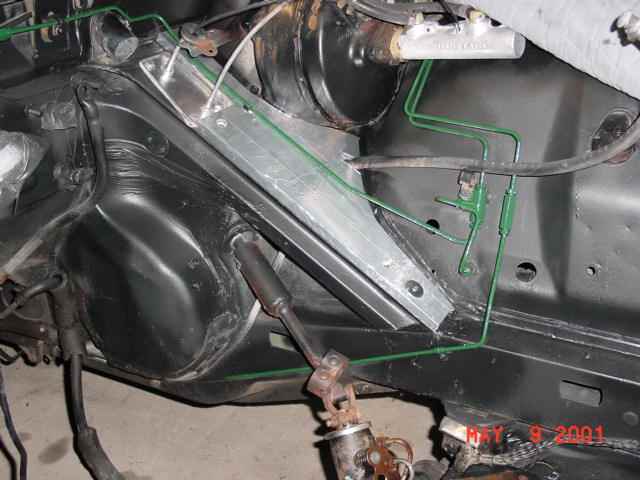 Finished repainting the engine bay, Brake lines and installed the heat shields.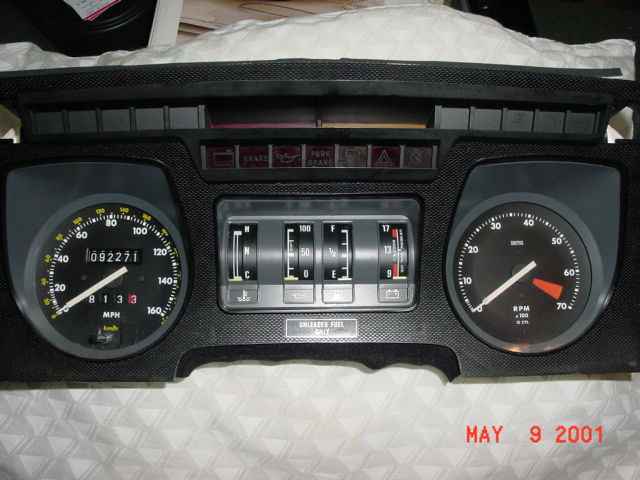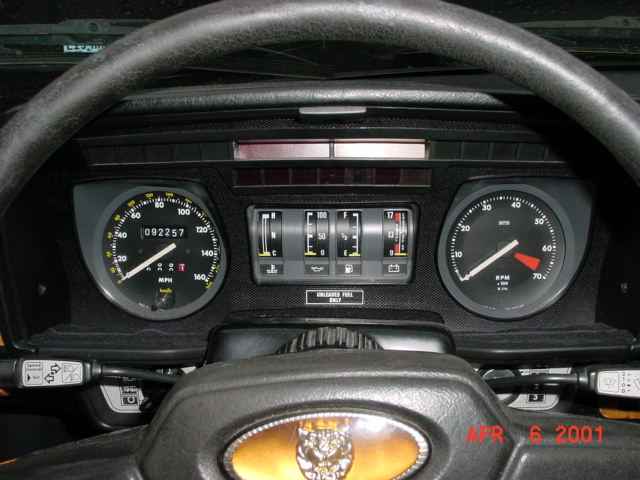 Pulled the Gauges out of the Jag to send them to John's Cars to fix the Tach for the V8 Engine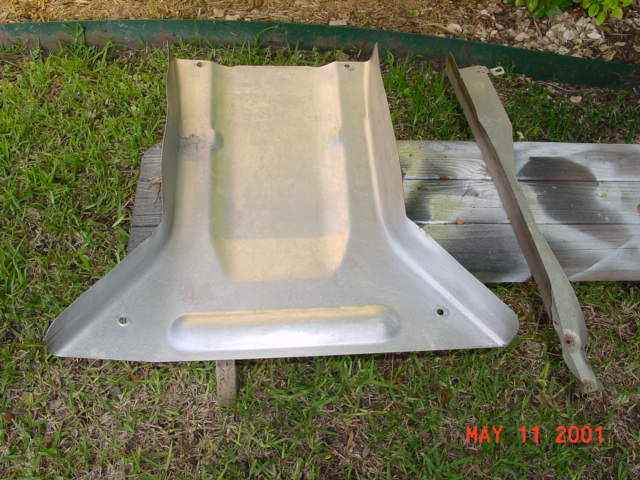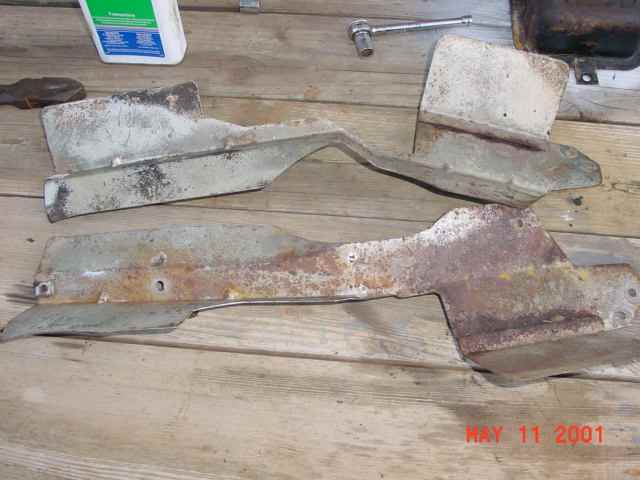 Cleaned up the Drive Shaft Heat shields then repainted them with Hi-Temp paint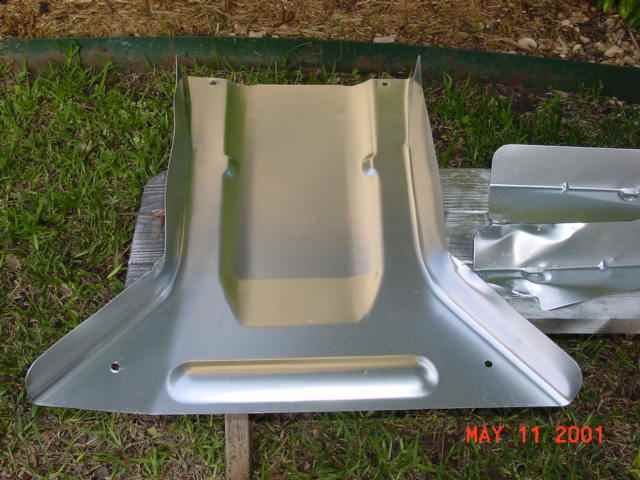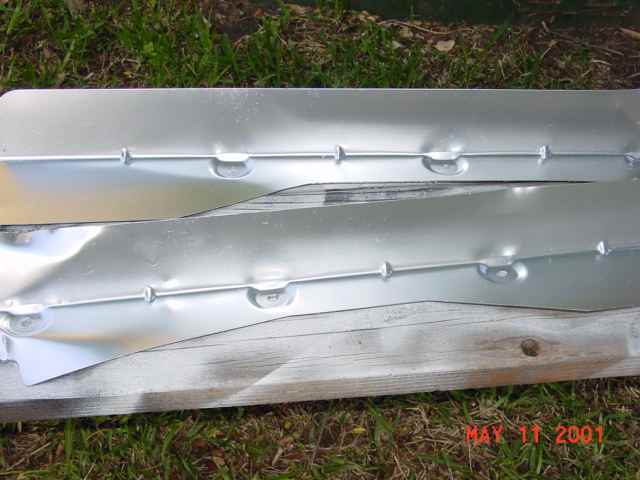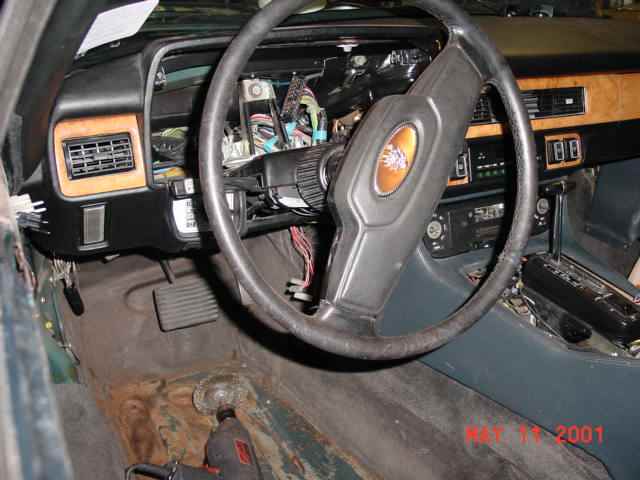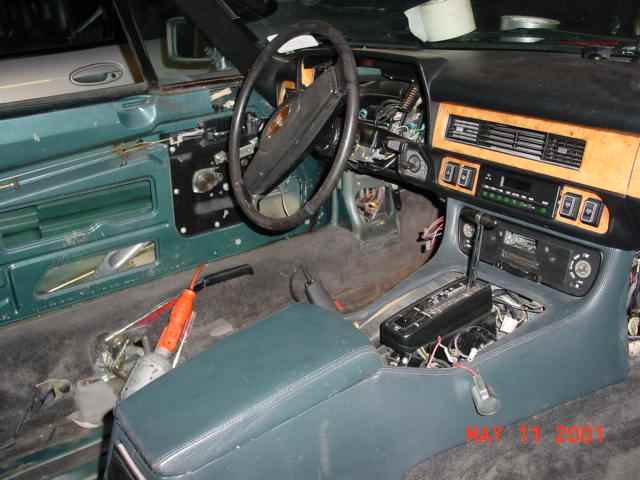 Had to wait for some parts to come in. So I Started to Remove the Interior. Have Located the only rust spot. Drivers side floor pan. Mostly surface rust with a hole about 4 inches long. Will treat this area to prevent any further rusting.
The above step is note required for the Engine Swap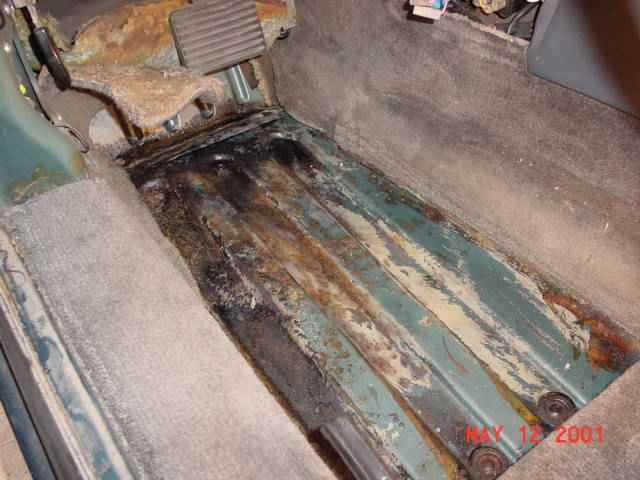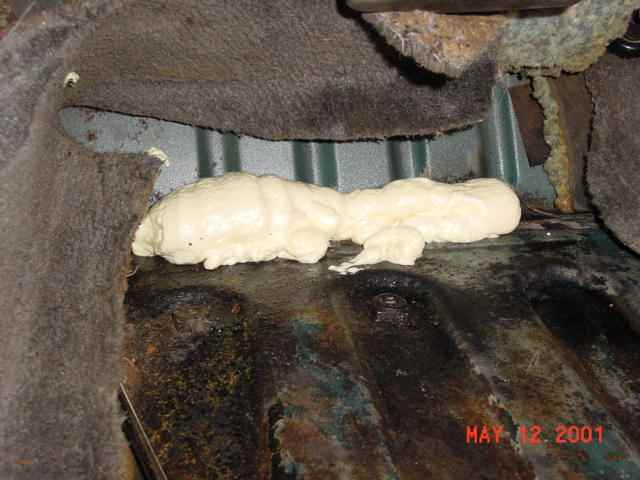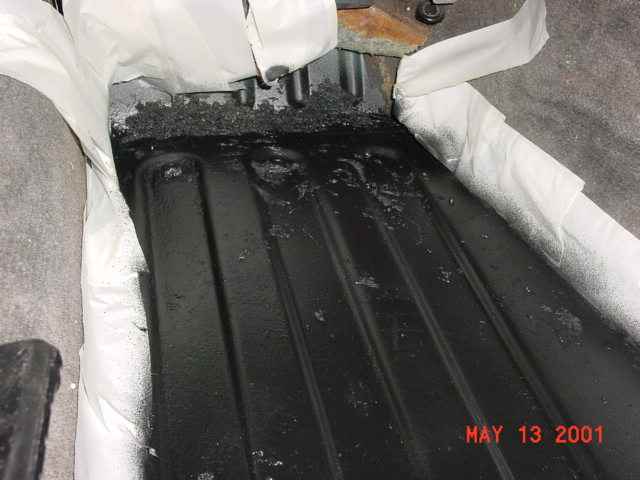 Treated Rust Area, Used Foam, Under coated steel, need to let cure, final photo later down the page.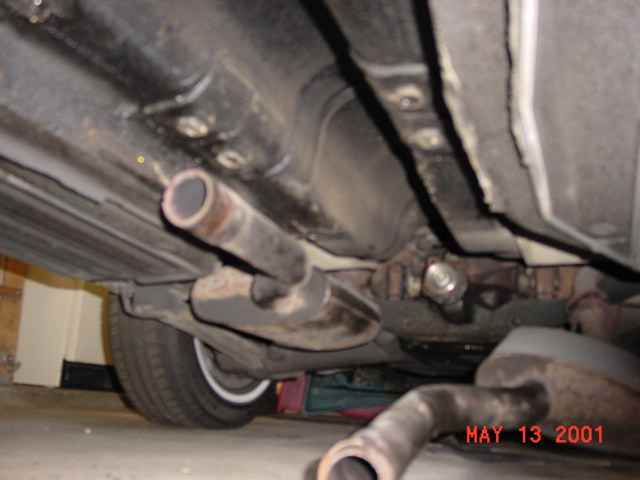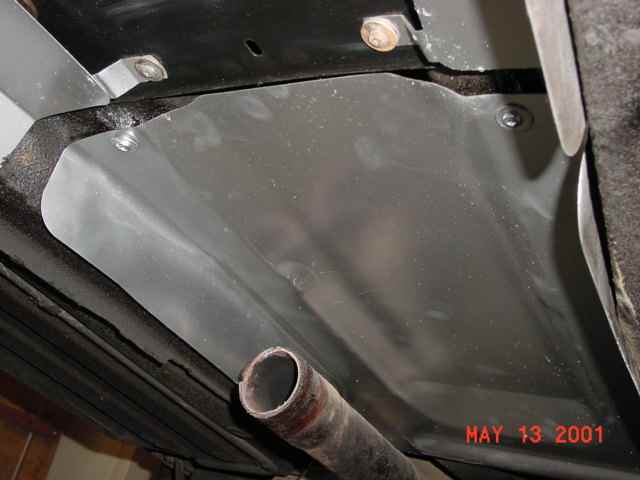 Before and After of the Exhaust Heat Shields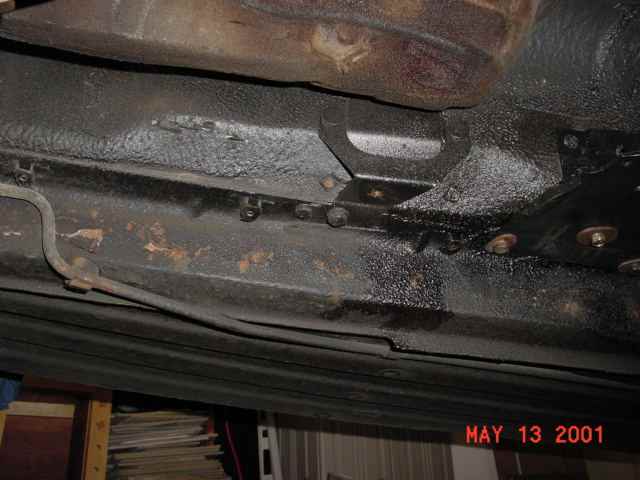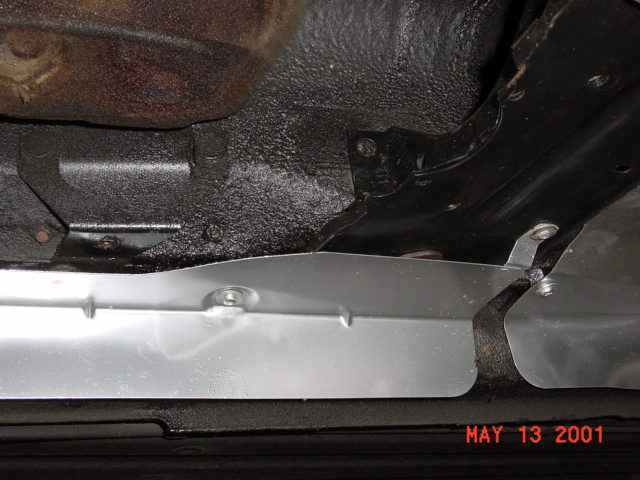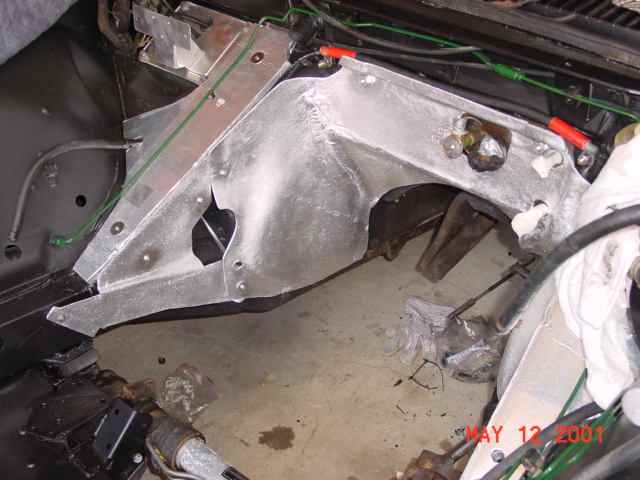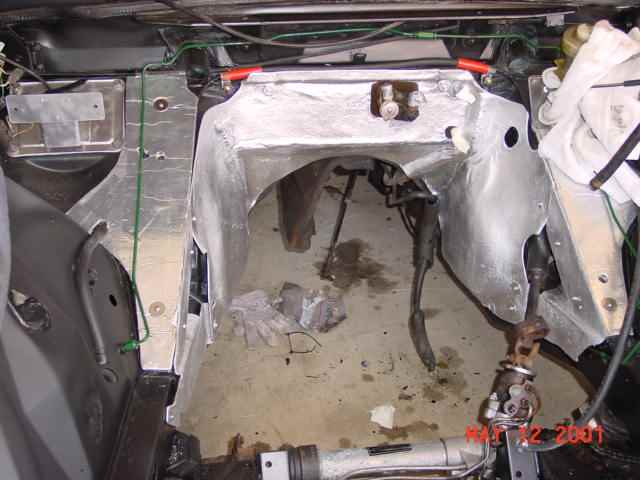 Installed the Heat Shields, Used Stainless Steel 8X1" Screws. Installed the Battery cross over wire.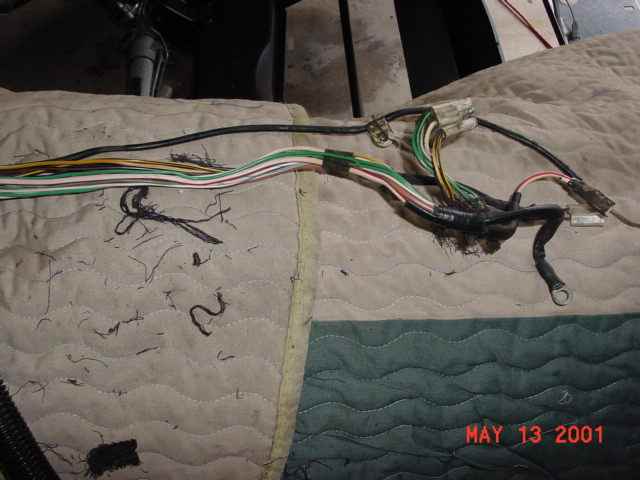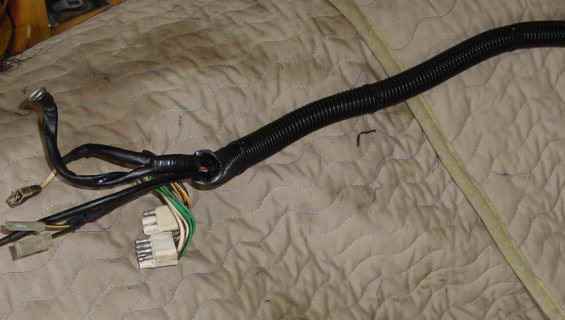 Used all new plastic wire harness tubing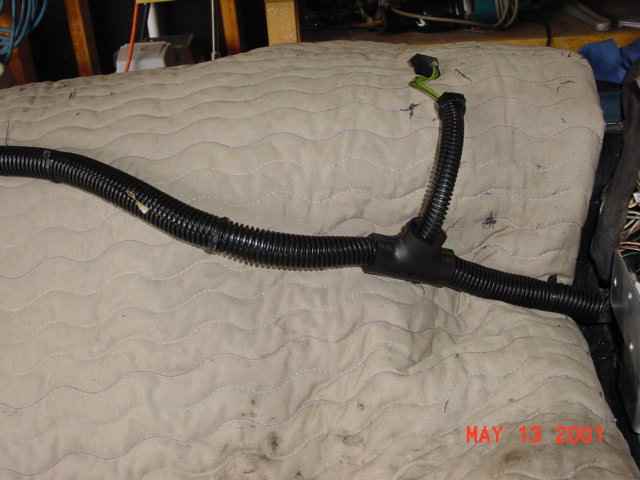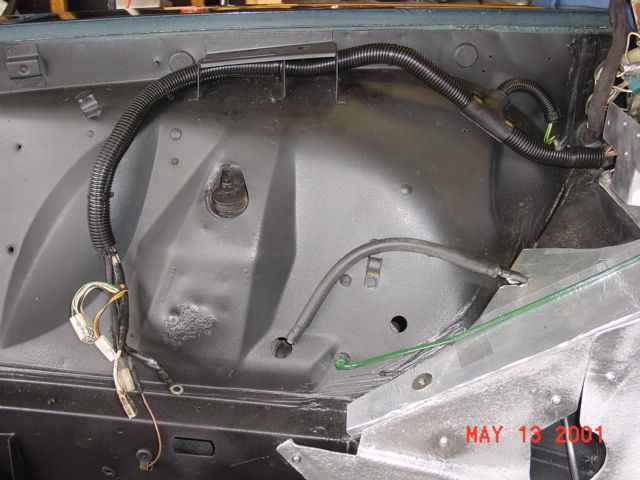 The new Jaguar V8 Wire harness in place. Now to install the engine with "John Car's" Conversion kit.
Week Eight: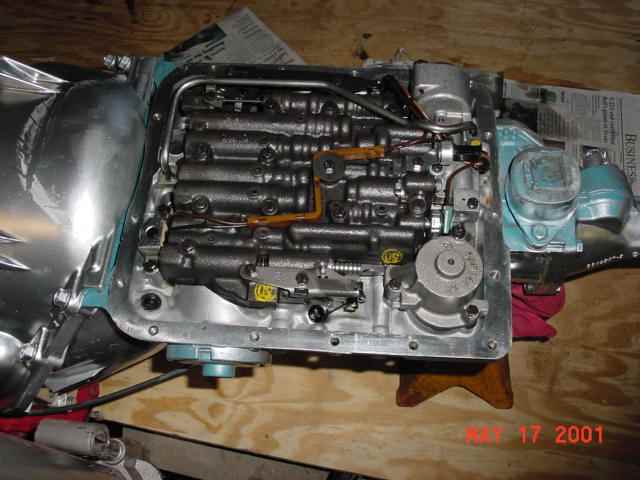 Step #1 With this conversion kit, you need to install a hydraulic lock-up kit for the torque converter.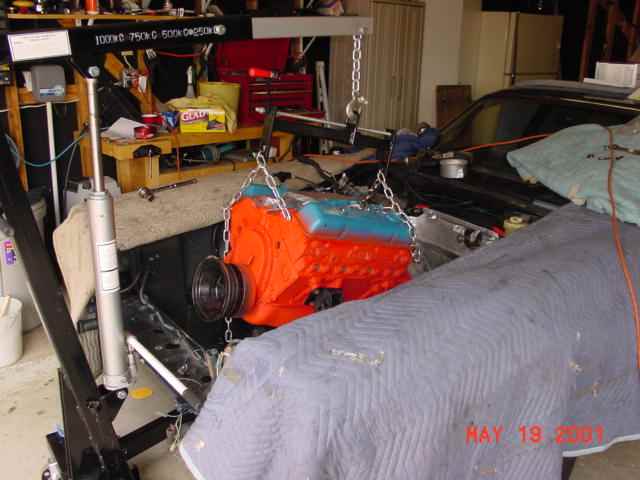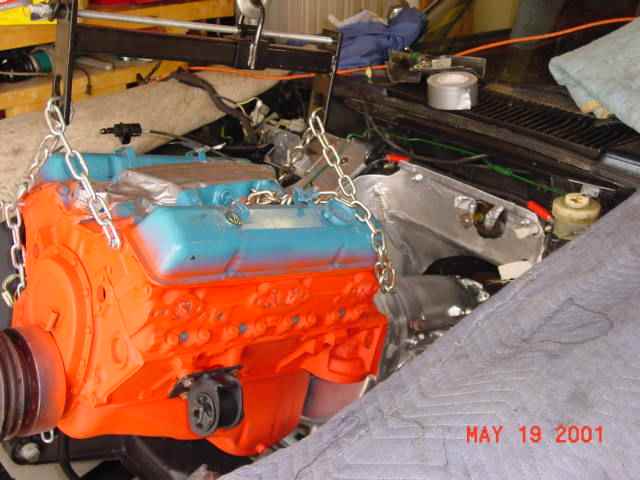 Installing the Chevy V8 into the Jaguar XJS. I decided to install the engine with out all the other parts (A/C Compressor, Power Steering pump, Air Pump etc.)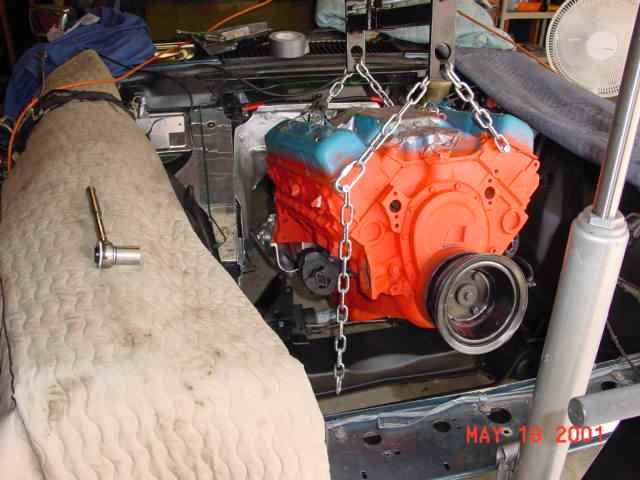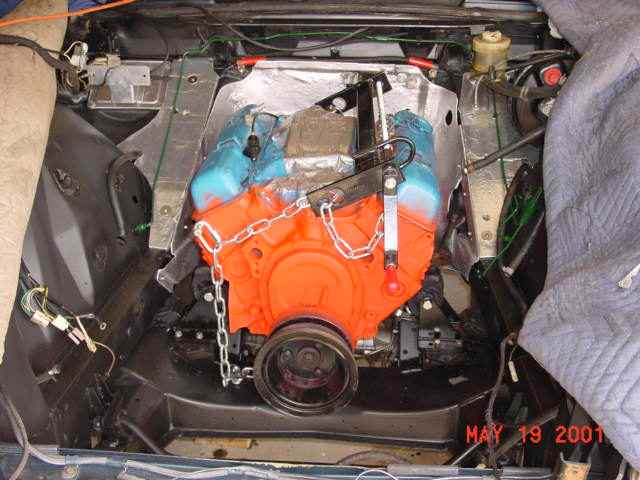 The engine went right into it's place with out any problems. Will now change the intake manifold and valve covers.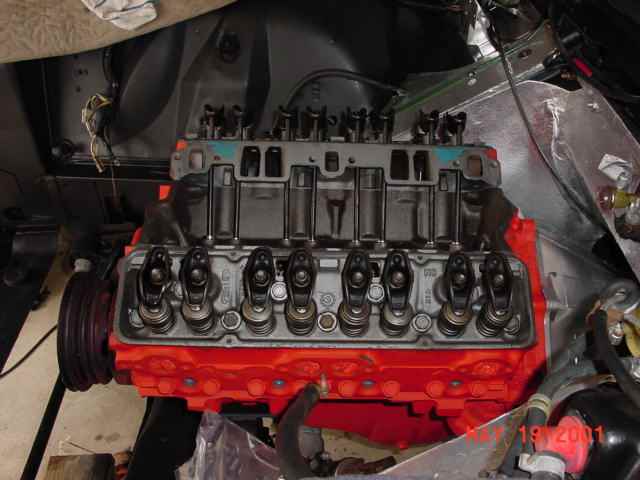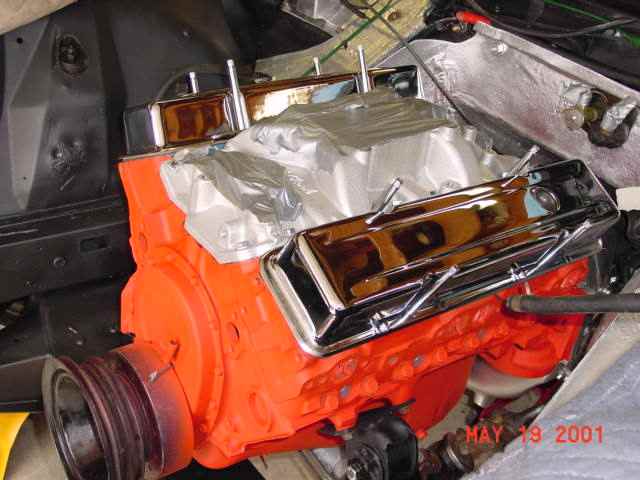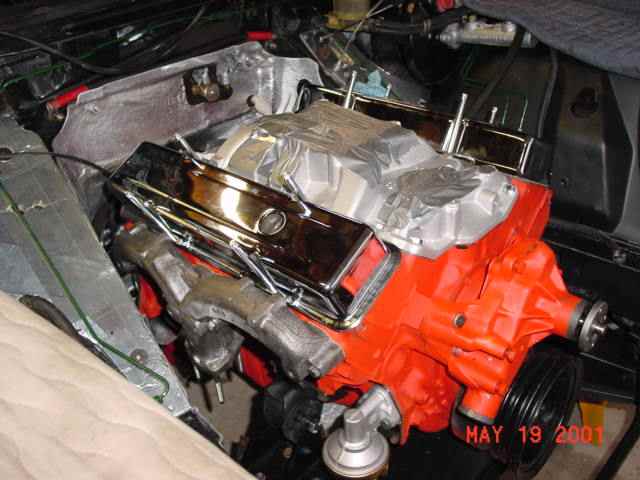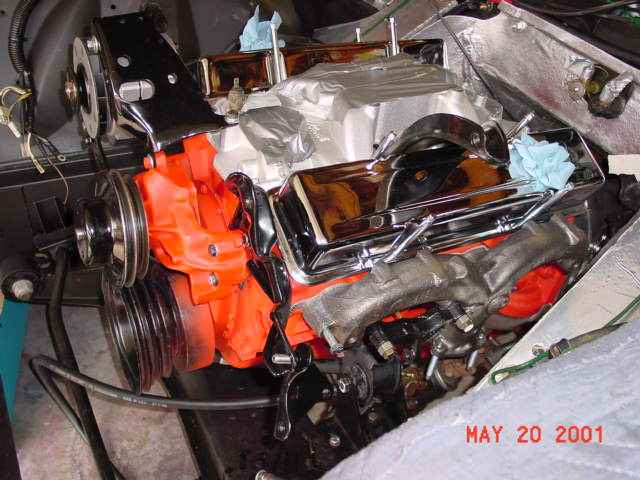 Installed new "Ram Horns" Manifolds, Fuel pump and Alt & A/C parts on the engine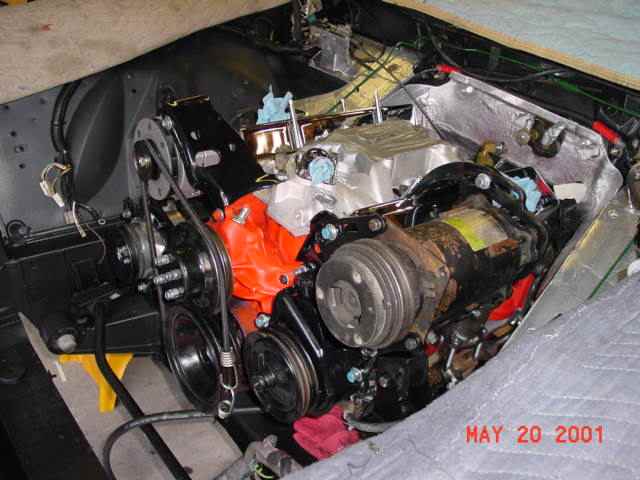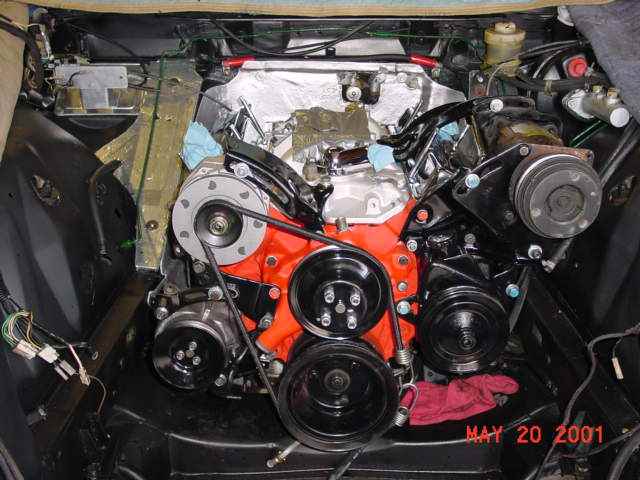 Finished installing the A/C Compressor, Power Steering Pump, Air Pump & ALT.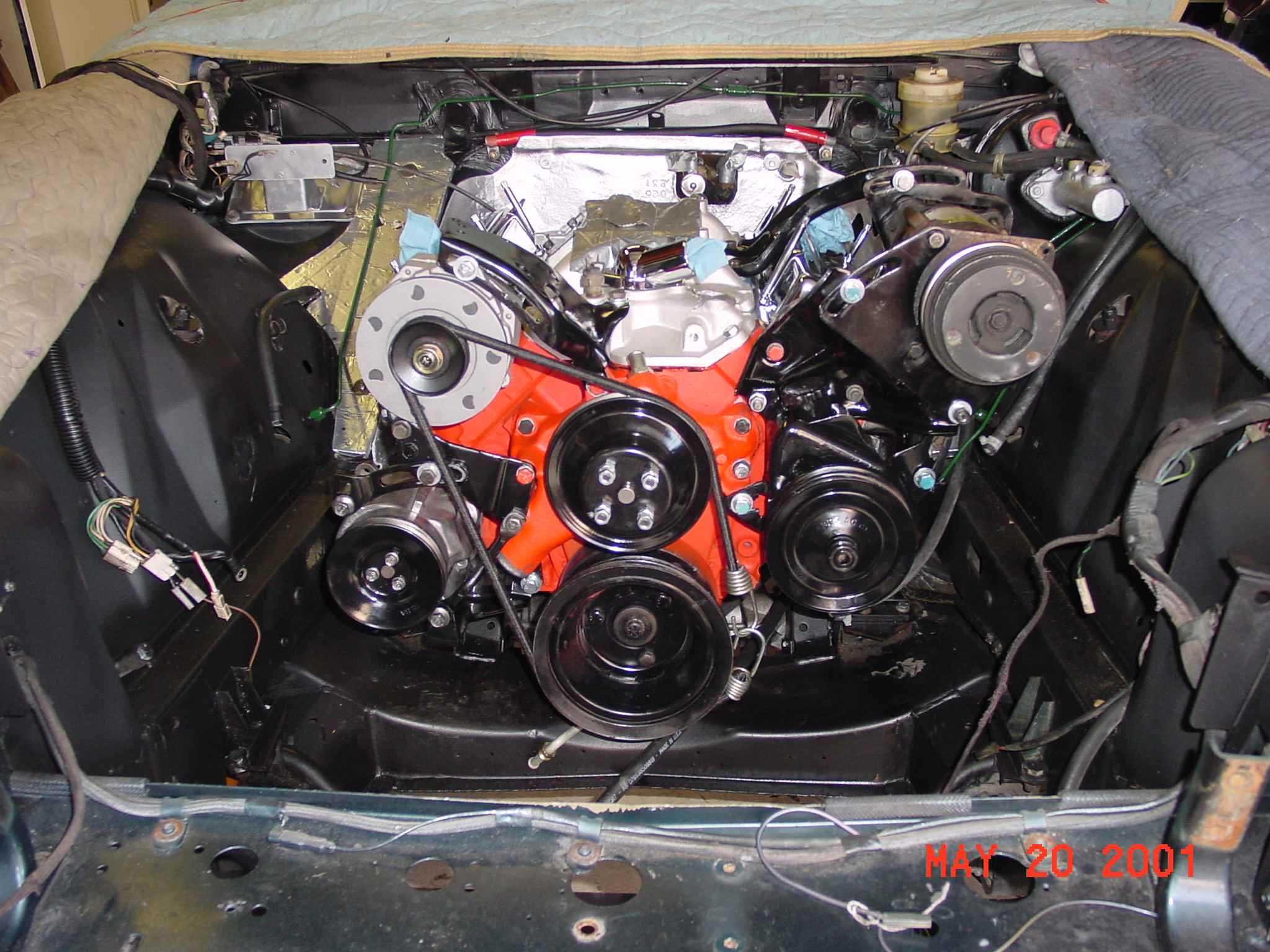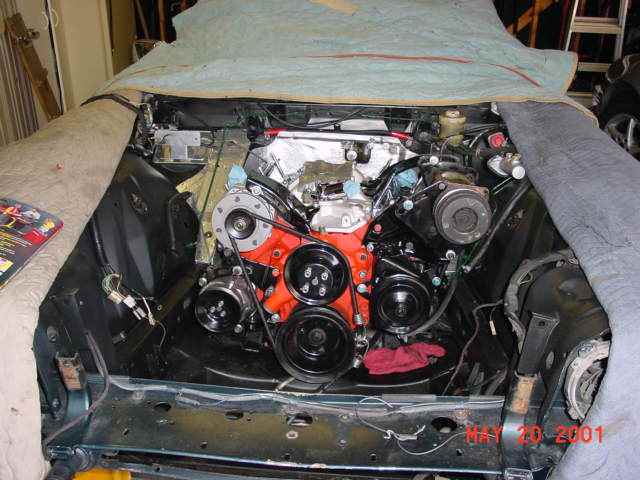 The new home for this Chevy 350 V8. You will notice how much space there is.
Please go to XJS Engine Page 3